Supporting Dust and Noise monitoring for the Lower Manhattan Construction Command Center
IMA developed a modern data acquisition system with interfaces to legacy particulate and meteorological instrumentation, running on portable notebook computers and Excel spreadsheet applications that was used to record and save measurements of dust and noise levels on streets adjacent to the construction site. Data collected is stored in an Access database on the notebook computer and transferred to a central database via an internet connection. Email alarms and alerts for high particulate concentrations or instrument failures are automatically generated in real time as data is inserted into the central database. After completing the data acquisition system IMA developed a web site to display meteorological conditions, particulate concentrations and air quality and web services to allow access to current data without compromising the integrity of the database.
---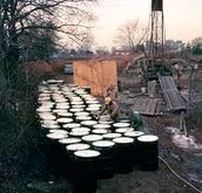 Monitoring Hydrocarbon Emissions for Hazardous Waste Site Remediation
A multi-location custom data acquisition system was developed to monitor volatile organic hydrocarbons (VOC) and particulate emissions during the remediation of a hazard waste site. Data acquisition modules were developed to collect meteorological data , VOC, and particulate concentrations. When meteorological and VOC concentration meet a predetermined criteria, the system activated relays to collect an air sample for more detailed analysis of the hydrocarbon emissions. Multiple samples could be collected at each location by activating successive sample canisters until the canisters were collected and replaced with clean canisters. Data collected at each site is stored in a local Access database and also stored remotely in an SQL Server database. Additional software, written in C#, was developed to allow the site operators to view data at all locations in real time.


---
Hydrocarbon Monitoring and Alerting for Petrochemical Facility Emissions
Asked to provide a data acquisition system that would interface with meteorological instruments and an automatic gas chromatograph along with real time email alarms and alerts based on location, average wind direction and organic concentrations, IMA provided a robust solution in less than two months after reviewing the specifications. The data system flags data taken during automatic GC calibrations to prevent false alarms during calibration cycles. The system also allows the site operator to view the data collected in real time and to manually flag instrument data during routine maintenance or due to instrument failure. IMA also provided comprehensive reporting and charting using Excel VBA as well as web based real time data reporting and charting.


---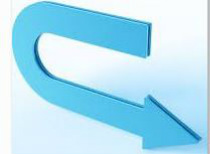 Stock Disposition Tracking
IMA developed a stock disposition tracking system for a Fortune 1000 company to track employee stock sales using Microsoft Office Automation with Excel, Word and Access. The tracking system uses Excel to import share transactions and create reports. MS Word is used to create customized letters and Access is used as the data repository. Under time and resource constraints the system went from requirements to initial prototype within a few weeks. Several additional iterations later a final system was delivered, on time, within budget and meeting all requirements.
---